DID YOU KNOW THAT ...
LM Traduzione offers professional translation services in all languages ​​and for all needs!
TRANSLATION SERVICES
CONSECUTIVE INTERPRETING SERVICES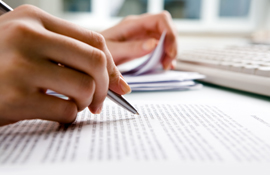 Consecutive interpreting requires no special technical equipment as the interpreter intervenes after taking notes and translates the conversation at intervals that can vary from five to ten minutes.

The level of concentration required of the interpreter is not quite so high when providing such services. This makes the service ideal for use during short meetings with a low number of participants.
FREE NO OBLIGATION QUOTATIONS
Consecutive interpreting services