DID YOU KNOW THAT ...
LM Traduzione offers professional translation services in all languages ​​and for all needs!
TRANSLATION SERVICES
MEDICAL INTERPRETING SERVICES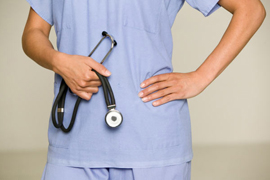 Medical and health care interpreting services refer to simultaneous or consecutive translations (according to requirements) at medical conferences, medical refresher courses etc.

The interpreter booth methods are used when there is a large audience, whereas the interpreter can also sit alongside the speaker where requested.
Interpreters are selected according to the specific requirements of our clients, taking into account their level of knowledge and expertise in the required field or sector.
FREE NO OBLIGATION QUOTATIONS
Medical interpreting services